The movie's entertainment and angles depending on the director. But the writer gives fantasy and vitality to a role. The story and base of the film are good; ultimately, it results as the best movie. The art of writing with fantasy creation is a great skill. Such a skilled person is David Benioff.
Who is David Benioff:
David Friedman is the actual name of the writer. David Benioff is a professional name in the industry. He is not only a Screenwriter also is Novelist, director, and producer. Moreover, He contributes his talent to the industry through these professions. His most popular Game of Thrones is on the collaboration of D.B.Weiss. Now, he is one of the celebrities, and he creates his place in the industry.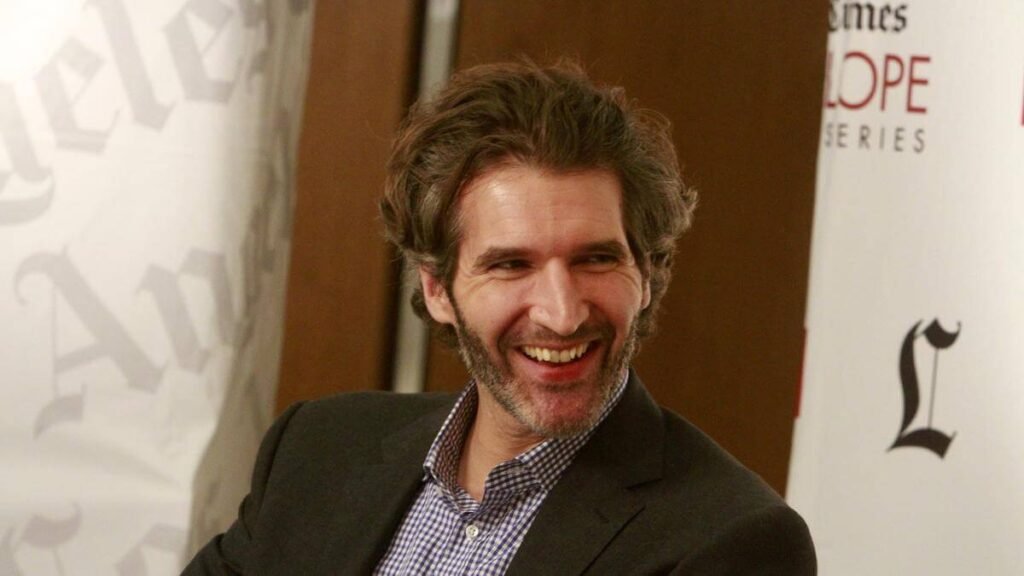 David Benioff's early stage:
He belongs to a Jewish family in New york. +
The Father of the writer is Stephen Friedman, who is the head of Gold man Sachs. And mother is Barbara Benioff.
His childhood was good with spending time with cousins and enjoyed with fulfillment.
He completes his graduation in Dartmouth college, where his role there is member of Phi Delta Alpha Fraternity.
Interest in academic career increases, which results in on year study program in Irish literature. David does that program at Trinity College Dublin in 1995, where he met his friend D.B.Wiess who becomes a fellow collaborative later.
Moreover, he starts his career as a writer in those days. By seeing his creative work Mysteries of Pittsburgh, he received a Master of fine arts degree in 1999.
David Benioff's career life:
Gradually David Benioff starts his works by publishing novels. His first novel is a result of 2 years; the novel's title is The 25th hour. The novel gets attracted to Spike Lee, who directs the novel as a film. Also, he publishes a collection of short stories in the year 2004.
Later, David also makes a screenplay in the mythological epic Troy in the year 2004.His works in the industry increase by his talent in writings and screenplay.
David works as a screenplay writer for many films. Later he and his friend D.B.Weiss undergoes a collaboration with the outcome of the television series Game of thrones. Also, they work in Winter is coming and the series greenlit. Both act as producers, writers, and showrunners.
Game of Thrones went so viral, and every episode remarks on their work in the industry. They both rock in the industry. Also, they get into more works as writers and producers. Also, they officially announce that with the collaboration of Disney, the new Star War series release in the year 2019. They are still working in the field to give massive films and series in the upcoming days.
Trending Read: A Sensation of Hollywood Industry: Benedict Wong 
David Benioff's films and television shows:
David Benioff's first film as a writer is 25th Hour in the year 2002. In the year 2004, the film Troy and stay as a writer. When the Nines Roll over the film as writer, producer, and director in the year 2005.The Kite runner as a writer in the year 2007.X-Men Origins: Wolverine as a writer along with the direction of Gavin Hood in the year 2009.
Also, David Benioff's Brothers film as a writer along with the direction of Jim Sheridan in the year 2009.Gemini Man movie as a writer along with the law of Ang Lee in the year 2019.Metal Lords film as a producer along with the director Peter Sollett in the year 2021. I was recently working in Lovecraft film as a producer, which will be updated soon.
Moreover, in a Television show, Game of thrones as seasons from 2011 to 2019, which includes works as writer, director, producer. And Davis's, It's always sunny in Philadelphia show as a writer in the year 2013. Leslie Jones: Time Machine show as a director in the year 2020. In 2021, The chair show as a producer.
Recently David Benioff is working as a writer and producer in The three-body problem as writer and producer. And in The overstory as a producer.
David Benioff's bibliography:
David Benioff's first novel is The 25th hour in 2001 by the publisher Plume when the nines Rollover, including other stories as a short story collection by the Viking books publisher in 2004.City of thieves as a novel by the Viking publisher in the year 2008.
Awards and achievement by David Benioff:
David Benioff won two Prime Emmy Awards for Game of thrones in the year 2015 and 2016.International Emmy Founders Awards in the year 2019.Hugo Awards for dramatic presentation for Game of thrones in the year 2012,2013,2014.
Also, Producer's Guild of America Award for a game of thrones in the year 2016. His masterpiece is Game of Thrones, which is his best achievement. Also, it gains many awards as well as a fan base.
David Benioff's Net worth:
The net worth of David Benioff is around 120 million dollars by the professions writer, director, and producer in the industry. He is still active in the industry and yet more to increase his net worth and achievement. His talent and trying spirit help to worth this net worth in the industry.
The net worth of David Benioff reached good value after the series game of thrones, which is worldwide famous. Currently, by the work and busy schedule, he is working on collaboration films. After completion of that, he will continue the series, which is more awaiting one worldwide.
Height, weight, and age of David Benioff:
David Benioff's age is 50 years old as his date of birth is 25th September of 1970. His height is 6'1″ or 188 cm. And he weighs around 82 kgs. Eye color is Dark brown, and hair color is black. Also, he belongs to American nationality. Sexual orientation is straight. Siblings are Suzy Benioff and Caroline Benioff.
David Benioff's wife and children:
In the year 2006, David Benioff married actress Amanda Peet. And they are blessed with three children. Children of David and Amanda are Molly June Benioff, Henry Peet Friedman, Frances Pen Benioff. They are leading a beautiful life together. However, they are understanding each other and show a good life in the industry.
Check Also: Star Wars Hero and Influential Personality: Harrison Ford 
Conclusion:
David Benioff understands his path and turns his career and profession early, paying him off with a significant net worth. He identifies his talent in writings. His continuous hard work for years makes him a great writer as well as director and producer. He also leads a beautiful life with his family. The main thing about him is, he creates his own identity with his talent in the industry.
The works of David are so different from others, as his results show fantasy and practical reality. This talent is worldwide demonstrated by the game of thrones series, which is a massive hit worldwide. But due to dates to work in collaboration with Disney in the Star war movie, he currently paused the work in a game of thrones. As soon as the release of Star Wars, he works and releases the next season in Game of thrones. It is one of the most awaiting films worldwide.
He is still active in the industry and has yet more to achieve in the future. And also, he is an excellent example of a continuous trying spirit man and an inspiration to many upcoming writers. His direction also has a significant impact on the youth community worldwide.