SEO is one of the most powerful tools to attract more patients to your dental office. Google is where people look for local dentists, and if you're not visible there, you're certainly leaving a lot of money on the table. However, there are so many agencies promising to boost your rankings that choosing can be difficult. In this article, we'll list things you can expect from a trustworthy agency.
Dental Office SEO Services: What to Expect
Setting Specific Goals for Your Business
Your SEO agency should really take the time to understand your goals. For example, as a dental office, you want to focus on local SEO, to rank in searches from users in our area. If your office is in New York, you don't care about marketing your services to people in Miami. So if your SEO agency focuses on making you rank better nationwide, you're probably wasting your money.
Also, it's important that the agency gets to know your local competitors and your target consumers. Typically, an SEO company schedules a meeting with you before starting actual SEO work, to discuss these topics. After the meeting, you'll be informed of the strategies the company wants to use to achieve these goals: link building, content marketing, and so on. Remember that the right SEO solutions are never one-size-fits-all but are targeted to your unique needs.
Making Sure The Goals Are Realistic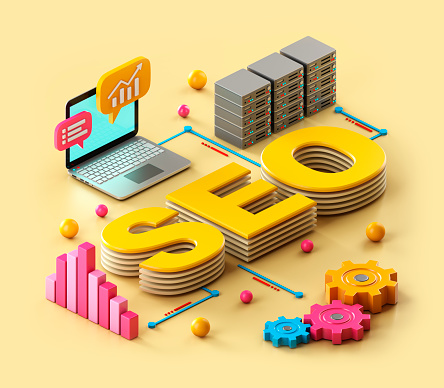 Google has extremely complex search algorithms and improving your rankings won't happen overnight. A trustworthy dental office SEO agency will never guarantee you a specific spot in the search engine results page (SERP) for any query. The search algorithms are just too random to be able to make this claim. Additionally, good SEO is a marathon, not a sprint. Google is known to penalize websites that try to manipulate the search engine results with SEO tactics that are too aggressive.
For example, if you try to collect too many background links in a short amount of time, your site can end up being penalized by Google. A Google penalty means that your site is no longer listed in the SERP or its ranking is dramatically lowered. So, basically, you end up getting the opposite effect than what you intended (and paid for).
Creating an Extensive Content Plan
SEO improvements just can't happen without fresh, authoritative content. Quality content makes your site appear more trustworthy to Google. The more Google will trust your site, the higher rankings you'll get in search results. Back in the day, writing articles with as many keywords as possible was enough to grant a ranking boost. Today, the keyword stuffing practice is considered ineffective, and it can even result in a Google penalty, which obviously you want to avoid.
Quality content is written not just for the search engine, but primarily for the users. It contains information that is actually useful and keywords are used in a natural way throughout the text. You don't want to repeat the same keyword but rather to make your article look thorough and complete by using many keywords related to the same topic. This applies to blog posts, landing page text, category page text, and so on.
Now, you know what to expect from an honest, trustworthy SEO agency for your dental office. The path to improving your search engine ranks will be long, but if you use the right strategies, it will be well worth the wait.