Fishing is an outdoor activity that is loved by everyone but what if you're doing it with no productivity? It becomes boring and hectic. No adventure and no fish in your fishing net can make you feel low and irritated about fishing. No matter if you're doing it as a recreational activity or for commercial purposes, you must choose the right bait for good results and make it a fun activity.
The right bait will be responsible for tempting your prey onto the hook so give importance to it if you want to catch the fish.
  Before going ahead, it's important to know the best tips for choosing the right bait. Let's go.
Types Of Fishing Bait
1. Live Bait
Looking for the best bait? Live bait is everyone's loved and go-to-choice. What can be better to catch the wish by bloodworms or ballyhoos? Effective and Simple.
The best part is fishing can't resist live baits and the smell attracts them no matter what breed.
2. Dead Bait
Dead bait is another kind of bait people look for. Since you don't need to keep them alive, it's easy to handle. Most people cut the fish into pieces so they can be handled onto the hook in a better way. Another way of using dead bait is in the form of chum. Now if you're new to fishing and not aware of the term, let me give you a brief idea.
Chum is the term that's used for the bucket filled with bloody bait. Either throw it overboard to get a scent trail or use a pre-frozen block of bait, both will work awesome.  You just need to tie this chum to the back of the boat. You can find many chum providers for fishing across your local area. Be sure to check their online reviews before buying any products because this will give you a hint about their brand image.
If you're in South Florida, you can click here to know about the premium fish chum and bait provider in Florida. Iguana Chum products can be used to lure a wide variety of fish such as cobia, kingfish, snappers, groupers, and many more. In addition, their bait can be used to lure crabs and lobster into traps. Iguana meat is an effective bait and the Iguana Chum brand is making it a boom in the fishing market by providing ample of them.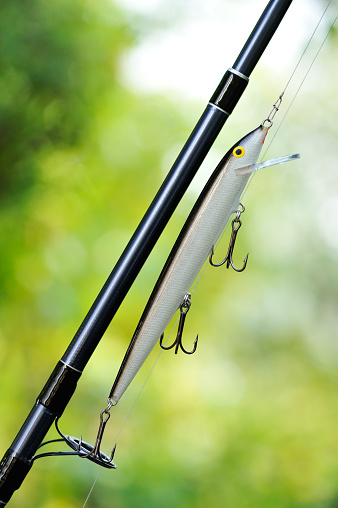 3. Artificial Bait
As the name suggests, it's just an artificial bait that consists of robotic lures which shake and wiggle. They may have hair sometimes. It's fun to use artificial bait. You just have to use it in the right way. Call it a matter of precision or something else, you'll see results if you place it in the right spot. A lot of tests and trials are required in this option. Mastering fishing through artificial bait isn't an easy task. 
If you have a good budget, we recommend you to go for the live or dead bait as that's the most effective way to catch your prey into the trap.